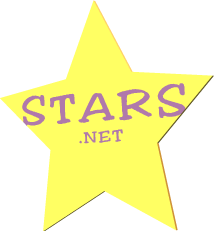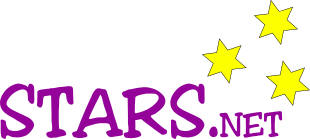 The Statistical Trending And Reporting System (STARS) is a fully validated software package designed to meet the trending and reporting needs of the Pharmaceutical laboratory. STARS is an easy to use 21 CFR Part 11 Compliant application. STARS is a database application that can be easily configured to work in any commercial database. STARS also leverages the power of SAS to perform several key analyses such as ANOVA, ANCOVA, and Linear Regression.
STARS contains several modules, which can be purchased separately, that perform the most common trending and reporting functions required within Pharmaceutical laboratories. The four modules are: Stability, Release/SPC, Environmental Monitoring and Annual Product Review. A description of the base product and each module is found below.
---
Common Features to All Modules
Universal Data Interface

STARS is configured with an easy to use LIMS import routine that connects to all ODBC-compliant LIMS. All that is required is the addition of a View object within each LIMS for the user identified stability data fields. STARS can retrieve data from multiple LIMS environments within one project.

STARS is designed to accept stability data directly from your LIMS but it can also accept stability data from a CSV-formatted text file, EXCEL file, MS-ACCESS database or SAS dataset.

STARS provides an easy to use Graphical User Interface that allows users to edit data in a spreadsheet like grid. The most common editing features are available such as Find/Replace, Cut, Copy, Paste, etc. STARS also provides an integrated calculated column feature which allows users to create Excel-like formula columns.

Statistical/Graphical Analysis

STARS utilizes the powerful SAS statistical analysis software to easily perform the complex calculation required during stability data analysis. Here are just a few of the standard calculations STARS:

Analysis of Variance
Linear Regression
Weighted Regression
Scatter Plots
Residual Plots
Identification of Potential Outliers

In addition, STARS offers an Adhoc SAS procedure window that allows users to write and submit their own customized SAS programs. These Adhoc requests are fully audit trailed.


Adhoc Report Generator

STARS is configured with an Adhoc Reporting Tool that allows users to create their own custom reports. Users can select fields for reporting, identify sort and group by options as well as a SQL-like selection language for sub setting datasets. Users can save reports as templates that can be shared between other users and projects. Reports can be created in either RTF (Microsoft Word Document), html or PDF format. STARS generates many graphical plots to aid in the statistical analysis process. These plots are created as either PNG or ActiveX files.


Custom Analysis

STARS allows users to add their own custom Crystal Report templates or SAS procedures to a Custom menu. We also provide custom programming services for more complicated features such as specialized release and shelf life calculations, custom graphical analyses, and much more.

21 CFR Part 11 Compliance

STARS has been designed and tested using GAMP guidelines. The Quality Assurance Program at Integrative Solutions specifies the production of Validation Master and Project Plans, Configuration Management, and Change Control. Functional Requirement and Design Specifications have been issued for STARS. Controlled System Test Specifications have been executed and Summary documents have been issued which detail the testing results. Validation protocols may be audited by appointment at the Integrative Solutions office in Towaco, NJ. STARS includes functionality to meet the Electronic Records and Electronic Signatures rules of 21 CFR Part 11 as they relate to "Closed" systems. STARS has multiple levels of security including password expiry. Each user can have different security rights. The full audit trail includes references to the date and time of the change, the user that made the change, the type of change made and a description of the change.
---
Stability Module Adds These Features to the Base Product:

Shelf life projections
Release Limit Calculations
Trend Analysis
Outlier Detection
Homogeneity of Variance Testing
Projections based on one-sided or two-sided confidence intervals
Can vary how limit-of -detection values are handled
Performs Analysis of Covariance (ANCOVA) for pooling of multiple studies
Reports and Graphs can be saved in either RTF, PDF or HTML formats
Standard and Accelerated Conditions

STARS determines shelf-life for standard conditions using the 95% confidence interval (upper, lower or two-sided). ANCOVA calculations for determining the validity of pooling multiple studies which are assigned a Model I, II, III, or IV designation according to ICH guidelines.

Trend Analysis

The trend analysis function in STARS allows you to enter an expiry period value and calculates a Release Limit range that the result should be in using either the 95% confidence interval or the method described in the article "Establishing Shelf Life, Expiry Limits, and Release Limits" by John Murphy and Jeffrey Hofer, Drug Information Journal, Vol. 36, pp. 769-781, 2002.

Automatic Model Selection

STARS has been designed to provide an Analysis of Covariance with an automated model selection routine. All you have to do is enter in the complete starting model and identify the batch term (if any) and STARS can determine the final model of significant terms in a few seconds.
---
Release/SPC Module Adds These Features to the Base Product:

Control Charting
Trend Analysis
Process Capability Analysis

including all Capability Indices such as Cp, Cpk, Pp, and Ppk

SPC analysis including X-bar (Mean), X-bar and Range, X-bar and Standard Deviation, Range, Standard Deviation, Exception report, Frequency, Distribution, Histogram, Individuals chart, Moving average chart, Moving average range, Normality test, NP chart, Out-of-control list, P chart, Pareto charts, Primary control limits, R and R study, R chart, Robust chart analysis, CuSum, V-Mask, EWMA
Reports and Graphs can be saved in either RTF, PDF or HTML formats
---
Environmental Monitoring Module Adds These Features to the Base Product:
-Scheduled Release in 2006
---
Annual Product Review (APR) Module Adds These Features to the Base Product:
-Scheduled Release in 2006
Our Customers